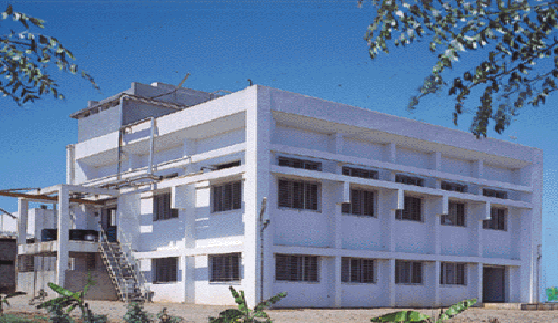 As Indians, we carry the legacy of Sushruta and Charaka, the pillars of the ancient science of Ayurved.
Ayurved Sumshodhanalaya (ASUM), the research house of Ayurved, a manufacturer of Proprietary Ayurvedic medicines aims at exploring and extracting the goodness of herbs in providing Natural solutions to Pharmaceuticals.
Founded by Mr. Vasudeo Shivram Kolhatkar during 1955-60, ASUM aims at bringing the highest quality Ayurvedic products in the market.
Approximately 60 years ago, while working on some natural herbs in his home, Mr. Kolhatkar discovered an emulsion which he found was miraculously effective on various external as well as internal health issues.
Started as an experiment, Kailas Jeevan, has now become one of the most trusted brands in Ayurvedic medicine. Mr. S. V. Kolhatkar, Mr. Paresh M. Kolhatkar and Mr. Vedhas M. Kolhatkar, the present directors aim at building a stronger organization that provides the market with the most cost effective and efficient Ayurvedic products.
Our Legacy
---
Mr. Vasudev Shivram Kolhatkar
In the history of India's performing arts, Kirtana is unique. It is a musical way of storytelling, usually mythical stories, to engage the audience.
Mr. Vasudeo Shivram Kolhatkar, a Kirtankar by profession, discovered an emulsion that is now know as Kailas Jeevan. With the paucity of resources for publicity, he chose to market his product through his Kirtans.
Mr. Kolhatkar would spread awareness about Kailas Jeevan Jeevan wherever he went to perform Kirtans. He arranged for the locals to sell this Multipurpose Ayurvedic Cream. Various places like Indore, Belgaum, Baroda, Kolkata, Goa, Hubli, Dharwad, Ajmer, Delhi etc. where there was a significant Marathi population, started showing rapid sale of the product.
The practise that is now called in-shop selling; is precisely what he applied six decades back.
The Team Then
In his journey, he was accompanied and assisted by many a different people. Starting with his crew members of the Kirtan troop, Dada Barve, a harmonium player and his brother in law, Janubhau Joshi, yet another brother in law, his sons Balkrishna, Vaman and Vaidya Madhav Kolhatkar all were a part of the marketing team of Kailas Jeevan .
In a very short time span, he had woven a dense network of domestic sellers of the product in each and every corner of Maharashtra. His extensive efforts in marketing the product made it easier for the next generations to build our own network of stockist and distributors.
Manufacturing: From Kitchen to the Plant
The business began growing rapidly during 1960-65. All the family members were acively participating in various processes. Mrs. Radhabhai Kolhatkar handled the production department all by herself until both her sons; Mr. Shivram Kolhatkar and Mr. Vishwanath Kolhatkar; had completed their education and then joined the business subsequently. Having completed his studies in Science & Pharmacy, Mr. Vishwanath took over the responsibility of production. Mr. Shivram began looking after distribution and advertising departments.
With the expansion in production, the issue of space became crucial. After some recce, a plot in Dhayari, near Pune was identified and a state-of-the-art manufacturing unit was set-up for all the medicines. All the family members were an active part of this progress, especially Mr. Vaman, Mr. Shivram and Mr. Vishwanath Kolhatkar.
A small scale domestic business had now taken a much sophisticated turn with the new manufacturing unit in place. It was a big leap from stove, domestic gas burners, skillets and spoons to boiler, planetary mixer, labelling, scaling machine, batch printing machine, filling machine etc. modern and automatic machinery. This had accelerated the production process and it became easier to maintain hygiene.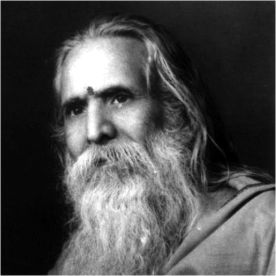 Reach
Installation of new machinery had resulted in increased production. This called for amplifying the marketing activities. Enquiries had started to flow in from overseas. The company began its expanding its network in Gujarat, Karnataka, Madhya Pradesh, Andhra Pradesh, Delhi, Punjab, Rajasthan and Tamil Nadu. Selecting a diverse media for reaching out to the maximum customer base became the need if the hour. Mr. Shivram Kolhatkar took up the research for the same and decided upon the different media to be selected for the same. He experimented with newspapers, radio, outdoor hoardings, door to door and in-shop selling, distributing pamphlets, TV news, magazines etc. to reach out to people. Back in 1981, when Door Darshan was the only TV channel, we had successfully made use of it to strengthen our distributors network in Maharashtra, Gujarat and some parts of Karnataka. These audio visual campaigns were accompanied by newspaper advertisements.